There's a saying that if you're "lucky enough to live at the beach, you're lucky enough". In this instance, I think if you're lucky enough to attend a writer's conference at the beach, you're lucky enough to share what you've learned.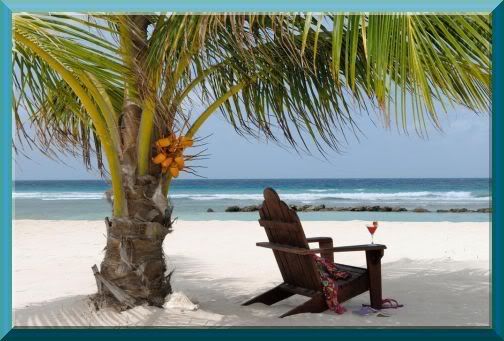 I learned a lot during a Q&A session with editors from HQN, Kensington and Sourcebooks while attending the 2008 Silken Sands Writers Conference in Pensacola this past weekend, and thought I'd share it with you.

Margo Lipschultz is an Associate Editor with Harlequin Enterprises, and acquires specifically for the HQN and Luna lines. She describes the HQN imprint as single title fiction of 85,000 to 95,000 words, with romance as the central theme, and is open to historicals as well as contemporaries. Margo listed debut author Susan Anderson's work as an example of the type of submissions she'd love to see.

The Luna imprint, however, has an entirely different feel. Described by Margo as "fantasy with romantic elements", this line is meant to appeal to mainstream science fiction readers as well those who love romance. Strong heroines and detailed worldbuilding are a must, and Margo is particularly interested in urban fantasy, with "kick-butt women" and "alpha males".

Deb Werksman of Sourcebooks has been an editor for over ten years. Prior to that she was the owner of her own publishing company, and is proud of the fact that Sourcesbooks is the largest female-own publisher in the US.

Sourcebooks is looking for single title fiction (including series), in a wide range of genres: historicals, paranormals, romantic suspense, humorous contemporaries, time travel and erotic romance. Deb is not interested in multi-cultural romance at this time, and accepts both agented or non-agented submissions. She is looking for strong, fiesty heroines that readers can relate to, and a hero that she can fall in love with. Deb wants all potential Sourcebook authors to know that each book receives the same basic, yet comprehensive marketing efforts, though she is willing to custom market based on author input and marketing plan. A one-line hook she can use for marketing purposes is very helpful.

Megan Records, Editorial Assistant for Kensington Publishing, is extremely enthusiastic about her role in the world of books, and loves nothing more than finding a wonderful story and nurturing it through the publishing process. She acquires for Kensington's Brava and Zebra lines, and stresses that she does not acquire for the more erotic Aphrodesia. Her definition of the differences between the three lines was very simple; Aphrodesia is hot, Brava is sensual without being explicit, and Zebra is more mainstream.

Megan shared the overall process of acquiring a manuscript and turning it into a great book: negotiations with the author and/or agent, meetings with the marketing department, the art department, and in-house sales staff. She talked about the editing process itself: copyedits, page proofs and galleys. Cover brainstorming and design, one of the more creative areas of her job, is also one of her favorite parts of the process. Her description of her "Wall of Men" (i.e., a wall in her office where she hangs all her covers) had us all laughing (and a little jealous!).

It was a fascinating look behind the scenes of publishing, as Margo and Deb joined in frequently to discuss the similarities and differences between the three different publishing houses. By the end of the Q&A session, it was obvious why it often takes so long (an average of 9-18 months) between book contract to bookshelf!

All three editors shared the belief that a good editor should never seek to change the author's voice, only do what they can to make it better. The most important factor of all is that they have to love your story—in the end, it always comes down to the writing.

Final parting words of advice to both aspiring authors and established ones were to write the best book you can, keep your editor informed of what you're doing regarding your marketing efforts, and don't sweat the myriad details of the publishing process. That's their job—our job is to write the book.
________________________________________
Terri Garey writes paranormal romance for Avon HarperCollins, and is a 2008 double RITA finalist for her debut novel, DEAD GIRLS ARE EASY. Her upcoming releases include the paranormal anthology WEDDINGS FROM HELL in June 2008, and A MATCH MADE IN HELL in July 2008. Visit Terri on the web at http://www.tgarey.com, or stop by her favorite haunt at http://harpercollins.com/TerriGarey.